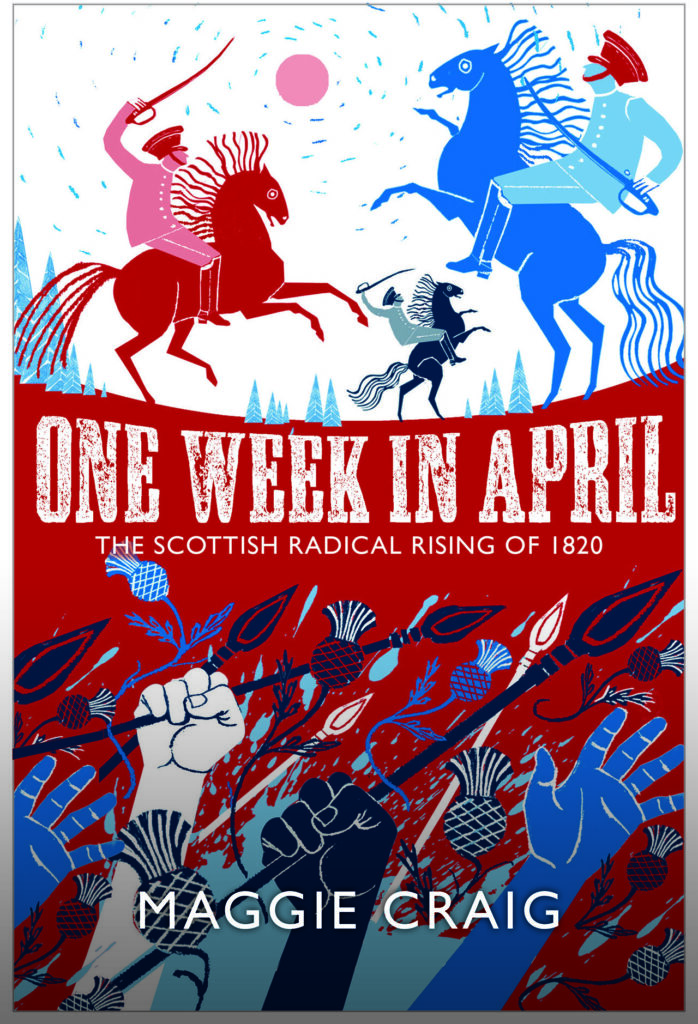 As the Stirling Sentinel's 1889 serialisation of the Story of Baird and Hardie moves towards its conclusion, we are featuring blogs and articles by other authors and historians (with their kind permission) whose bicentennial contributions greatly enriched the tapestry that tells the tale of what has been until now, something of an under-represented period of Scotland's radical history. Previously we featured Murray Armstrong's perspective focusing on what he believes to be The Myths of Scotland's Radical War, a compelling argument drawn from his book The Fight for Scottish Democracy, Rebellion and Reform in 1820. This time it is the turn of Maggie Craig, whose wonderful account, One Week In April, is one of the three seminal works published to commemorate 200 years since Scotland's Radical Rising in 1820.
In this book, based on extensive new research in original documents, contemporary newspapers and eye-witness accounts, Maggie Craig sets the rising in the wider social and political context of the time and paints a vivid portrait of the people who were caught up in these momentous events.
For the link to Maggie's article in Historia, a Magazine for the Historical Writer's Association, click here.
We hope you agree that Maggie's skill for capturing the lived experiences of the ordinary people who were entangled in these events, brings their stories to life in a way that animates and deepens our understanding of our own history. In this type of historical research, the personal is, inescapably political.