This week marks the 200th Anniversary of Scotland's Radical Rising. To commemorate such an event, Erasmus Research will begin publishing an until-now-unseen serialisation that appeared in the Stirling Sentinel in 1889. Learn about one of the most contentious periods in the history of radical and republican Scotland, events that the established powers have tried very hard to suppress. Join us in finding out about the intricate network of government spies that infiltrated the groups of radical reformers from Paisley, Glasgow, Strathaven, and beyond.
Join us each week, as we publish the Stirling Sentinel's serialisation, reproduced word for word as it appeared in the Broadside in the 19th Century, regaling the trials and tribulations of the Radicals and their martyred leaders, Andrew Hardie and John Baird.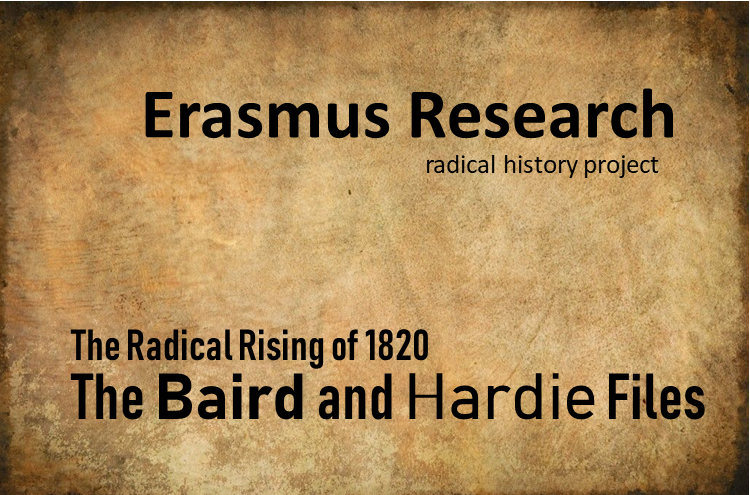 There is much to learn. There is much to debate. We look forward to our collaboration….